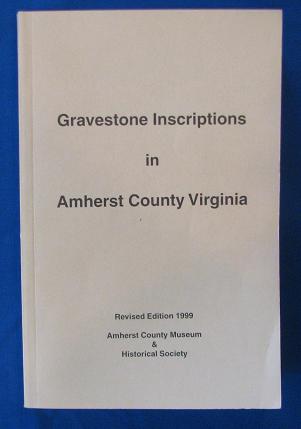 Gravestone Inscriptions in Amherst County
This digital edition is dedicated to the memory of Col. Charles L. Hamble, USAF, ret., who recorded cemeteries in Amherst County extensively for the 1999 print edition, and laid the foundation for this digital edition. It is also dedicated in honor of Ellen Craig, who continued his cemetery research. Many thanks also to those who contributed to this work. Their names are noted in the text.
The 1999 edition now has a supplement--Gravestones 2 is a digital only edition available free online here. Please note that to search comprehensively, you will need to have the 1999 edition to accompany the digital edition. The digital edition contains cemeteries not found in the 1999 edition, corrections to the 1999 edition, and in some instances a cemetery has been re-surveyed.
The Gravestone Inscriptions project is an ongoing project and we are continually adding and updating cemeteries. Please contact or visit the Museum for the most up to date version.
*Meade Cemetery in Madison Heights was omitted from the Index. Please see cemetery #178 for listings in this cemetery.