Gift Shop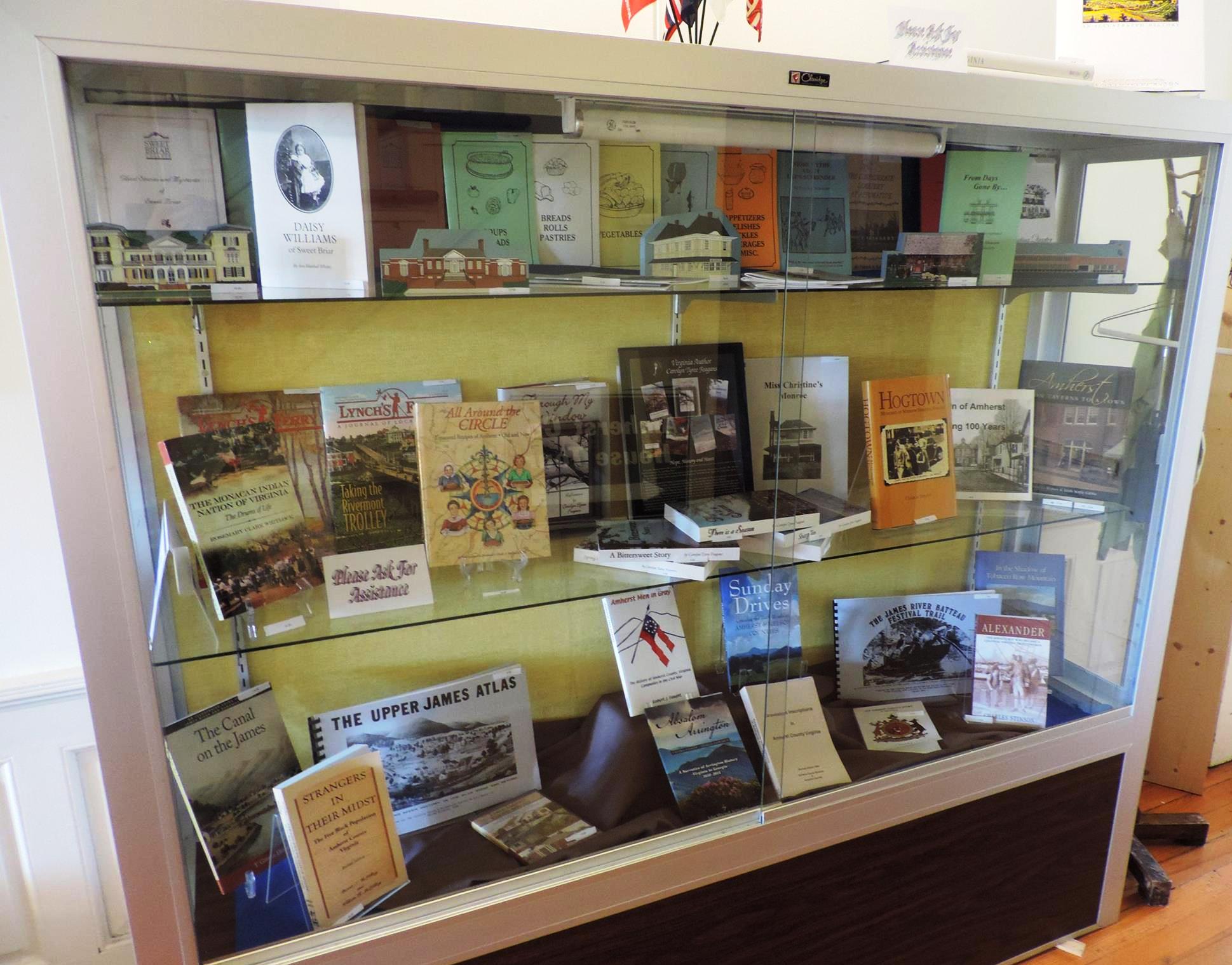 Our Museum gift shop stocks publications and items focusing on Amherst County and the surrounding area.
Below is a partial list of the books and items we have available; please contact the museum for a complete listing. Please be aware that we may have limited supplies or be temporally out of stock for some books or items.
For Gift Shop Order Form with pricing, ordering instructions and shipping costs, please click here. PDF form.
New in our Gift Shop - Amherst County Museum Ornament. $15.00 plus tax and shipping if applicable.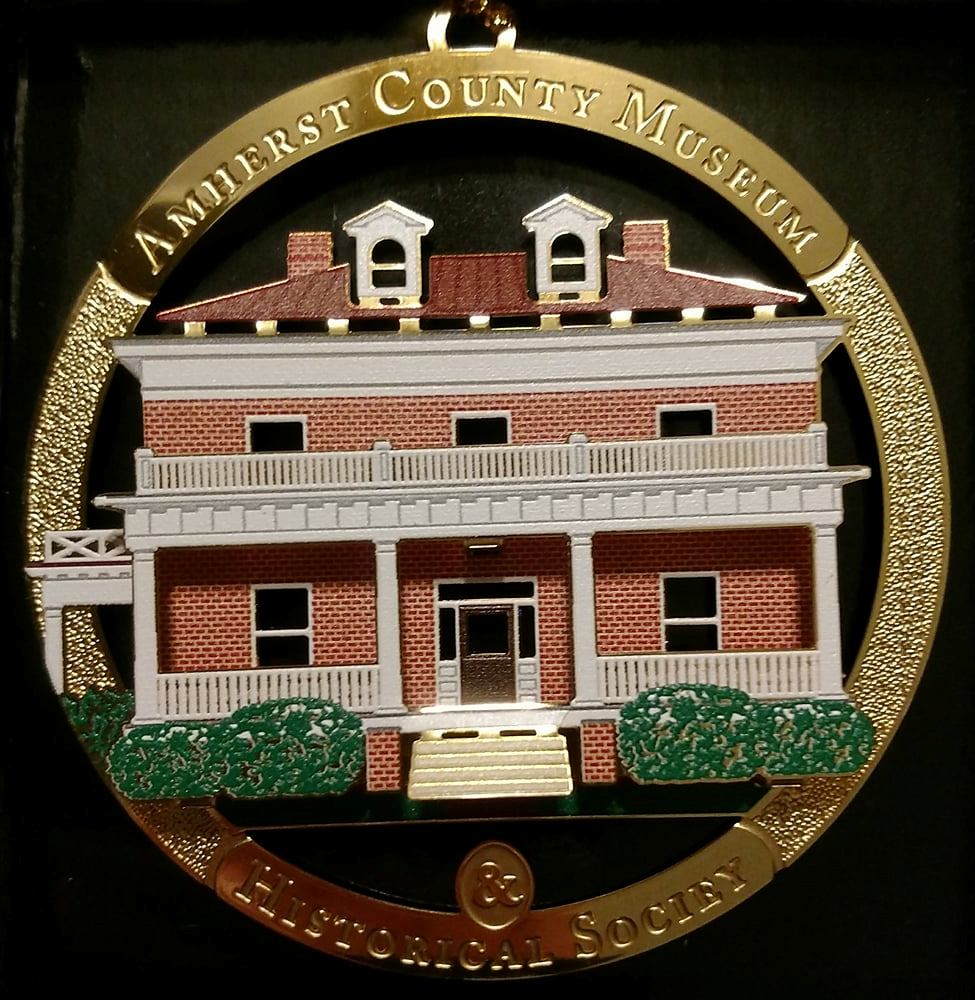 A must have - Amherst County by the Alphabet coloring book!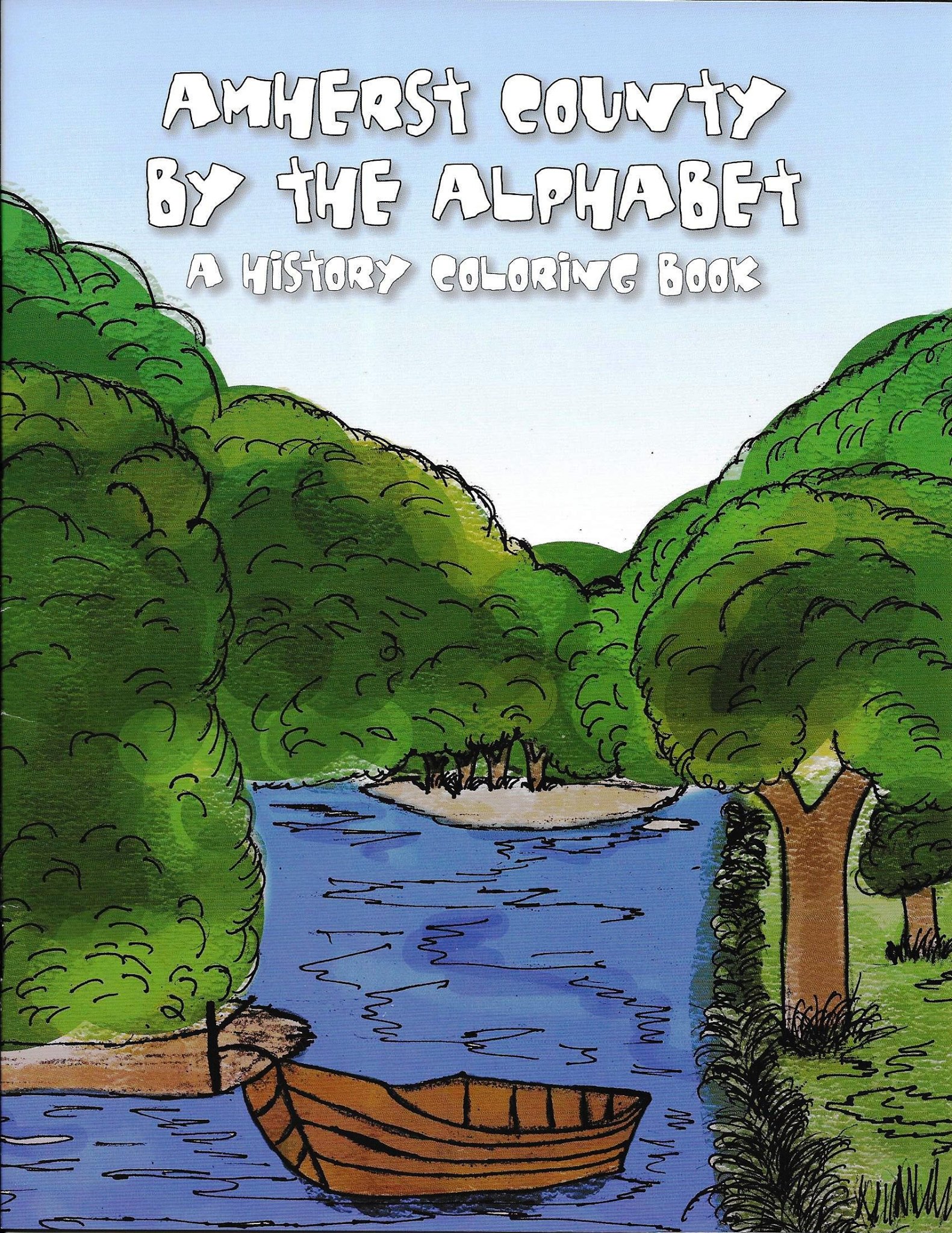 This coloring book was given to all elementary school children in Amherst County and is now for sale in our gift shop.
$3.50 plus tax (and shipping if a mail order). Please contact the Museum at 434-946-9068 to purchase.
Books and Items Available:
Amherst County Families and History
Elijah Fletcher From Vermont Schoolmaster to Virginia Planter
Sunday Drives by Margaret Meyer and Ann Rucker
Miss Christine's Monroe
Amherst: From Taverns to a Town, Hard cover
Amherst: From Taverns to a Town, Soft cover
Miniature: Briar Patch Restaurant (Circa 2002)
Three Amherst Schools (DVD)
1864 Confederate Engineers' map of Amherst County. (Extra postage)
Michael Crabill Land Patents: Amherst Co. Map Large, Amherst Co. Map Small and Nelson Co. Map. Also available the Stage Road Map. Special Order, please see order form.